Smart Movers Coquitlam - city Coquitlam
Fast, friendly, on-time, and always professional, you can trust Smart Movers in Coquitlam for all your moving services.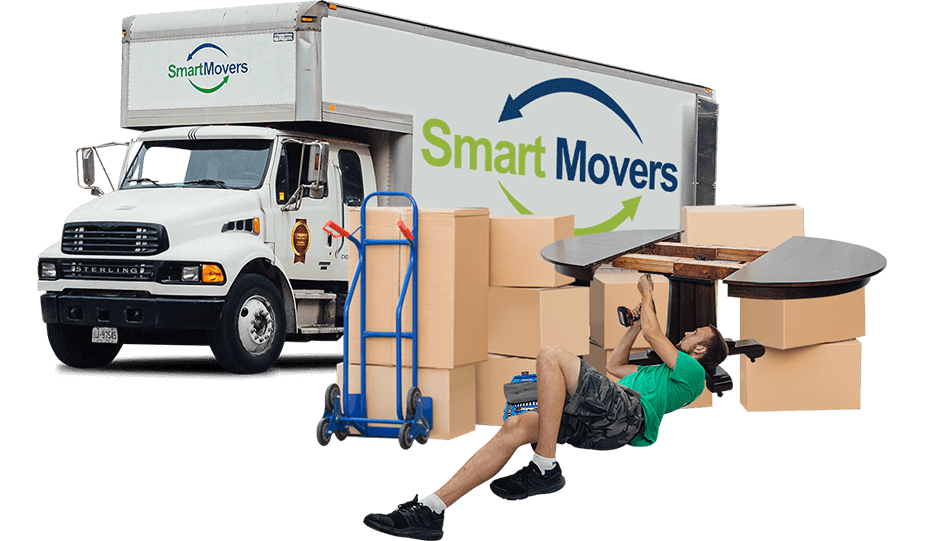 Smart Movers in Coquitlam
Hire Local Movers for The Best Moving Experience in Coquitlam
As the winners of the 2020 Consumer's Choice Award, we take pride in providing you with trained, licensed, and insured professionals. Not only do we offer the best moving services in the area, but we also are one of the most reasonably priced.
Our 20 plus years of moving experience gives us unique insights into what our customers need during their move. That's why we've branched out beyond the "one-size-fits-all" approach to moving. We customize our moving services from small packing jobs to complete white-glove moving service.
Our professionals treat your stuff as our own. You can confidently turn to us for the best moving services available.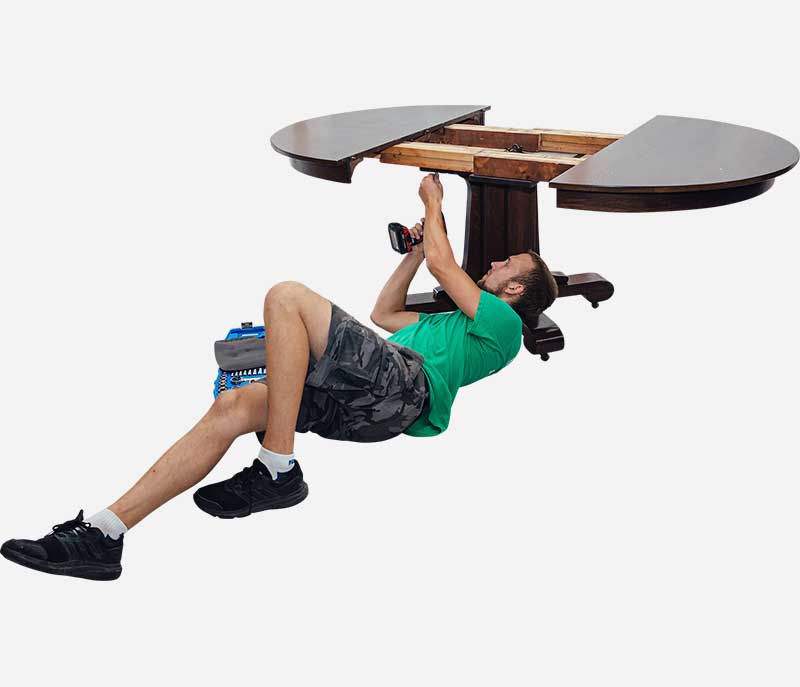 Experienced And Licensed Employees
All of our workers are friendly, fully trained, have many years of experience dealing with all types of moving, and are familiar working with the latest moving equipment. We employ only the best and are proud to be an equal opportunity employer.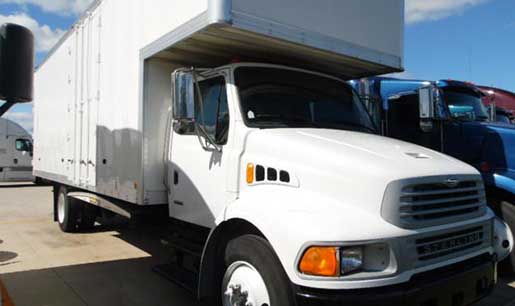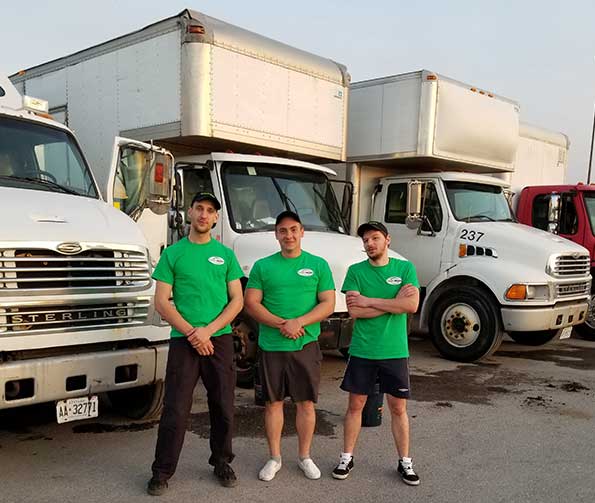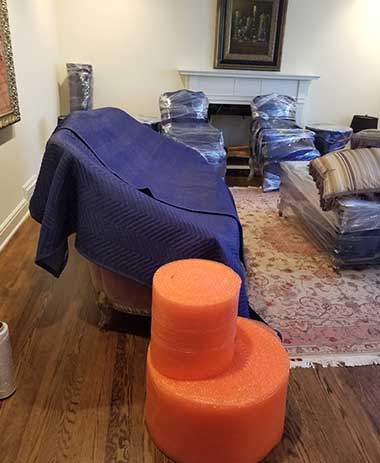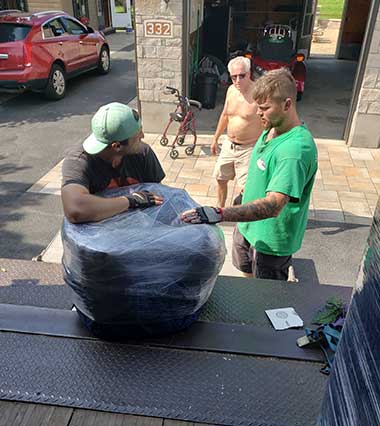 Moving Company in Coquitlam
Why Choose Smart Movers Coquitlam for Your Move?
If you're looking for movers "near me" in Coquitlam, you're in the right spot. We have over 20 years of experience, specializing in both residential and office moving, we pack your items with the best materials available, and we have a high rate of satisfaction from our customers from Coquitlam.
Moving Services in Coquitlam
Why Choose Smart Movers for Your Move in Coquitlam?
Packing & Unpacking
Don't let packing and unpacking stress you out. Turn to our specialists for start to finish packing and unpacking services.
Storage Facilities
Whether you have excess items that can't be moved into your new home or if you're still waiting to move in, our storage facilities are the right fit. With 24-hour availability and complete climate control, you can rest easy storing your items with us.
Residential Moving
Moving to a new property can be stressful. Our friendly and highly trained movers provide high-quality residential moving services in Coquitlam that make the process easy.
Office Moving
Moving to a new office can be a challenge. Whether you're moving to a smaller location or taking an entire corporation with you, we can help. We are fully licensed and insured and highly experienced in all kinds of office moves. Contact us to learn more.
Cargo Delivery
Contact us for full-service cargo delivery services throughout the area. We proudly provide cargo deliveries for a variety of purposes.
Garbage Removal
Don't want to rent a dumpster? We have you covered. Our garbage removal services include the removal of debris, construction material, and trash from your previous property.
Choose A Moving Company in Coquitlam Who Cares—Get Your Free Moving Estimate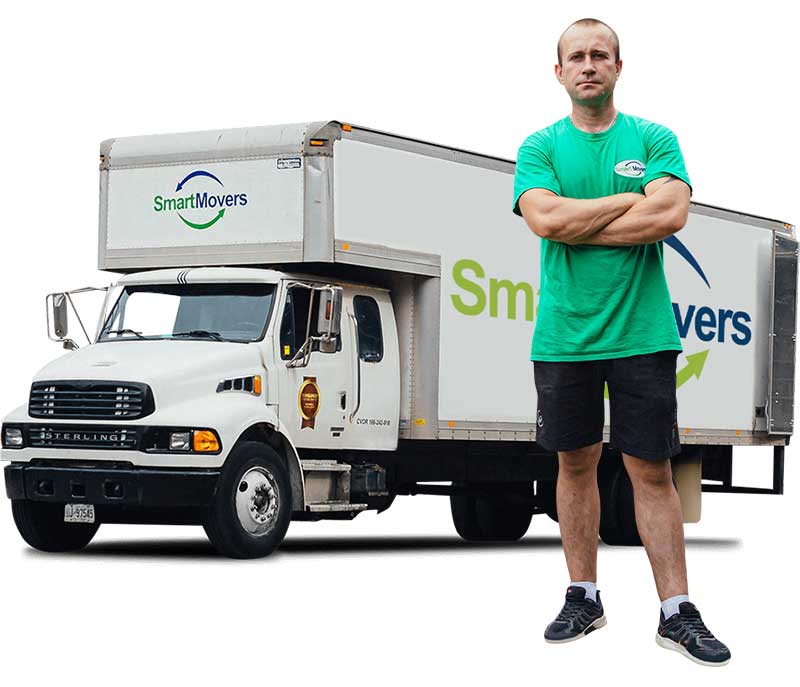 Choose A Company You Can Trust in Coquitlam
White-Glove Moving Services
For complete start to finish, white-glove moving services in Coquitlam, we're the company to choose. We offer everything from packing materials to billiard table moving, disassembly and reassembly of furniture, transport, and much more. For all your moving needs, turn to Smart Movers Coquitlam.
Movers did very efficient and highly professional job. I happy that find and choose Smart Movers. Thank you Arny and Jacky for amazing work. I recommend call to this company if plan you move.
Leo
Arnold and his crew packed and moved us Just wanted to thank you so much for the excellent experience we had with the guys the last couple of days. They were wonderful to have in our homes. They worked so hard and so efficiently. They respected our belongings. It was great! We would definitely use your services again!!
Stacey Roth
I did very carefull research in Oshawa moving companies and after decided to use Smart Movers Oshawa. Movers come on time, team leader Arnold was very polite and professional, he organized moving processe very efficiently. All movers worked like one machine, with no issues and highly professionally. Thank you for best moving service!!
Mark
Arny and Angello did perfect moving service. They came on time, with clean and fully equipped moving truck. Movers were very nice and worked professionally. Thank you Smart Movers - you are best in MOVING industry
Lara
With 14 locations throughout British Columbia, we take pride in offering professional service with a local touch.​
Smart Movers Coquitlam provides best moving services throughout British Columbia.